Located north of Joliet, the veterinarians at Crest Hill Cat and Dog Clinic are committed to your pet's health. Joliet based Crest Hill Cat and Dog Clinic excels in the science of veterinary medicine and is conveniently located to serve the Joliet, Plainfield, Crest Hill, Romeoville, and surrounding suburbs. Now under new management, Crest Hill Cat and Dog Clinic has 5 veterinarians on staff: Dr. Anthony Walley, Dr. Esther Ling, Dr. Don Sedlacek, Dr. Kelsey Noyes and Dr. Rachel Soukup.
Crest Hill Cat and Dog Clinic is a full-service animal hospital whose mission is to provide the highest standard of veterinary care for pets. We provide friendly, informative, and supportive services for you and your pet, while maintaining a superior working environment for our employees.
Crest Hill Cat and Dog Clinic offers the Joliet and surrounding areas personalized, family-focused, quality care including preventative medicine, medical, surgical, and dental services. With an in-house pharmacy, digital radiography and dental radiography, abdominal and cardiac ultrasound, therapeutic laser therapy, and easy access to veterinary specialists, our facility offers a one stop for your pet's health and medical care. We understand that your pets are important members of your families, and look forward to meeting your furry, four-legged friends. At Crest Hill Cat and Dog Clinic, we treat your pets like our own.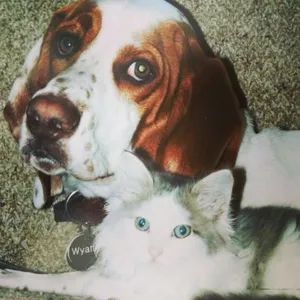 Crest Hill Cat and Dog Clinic | (815)744-3540