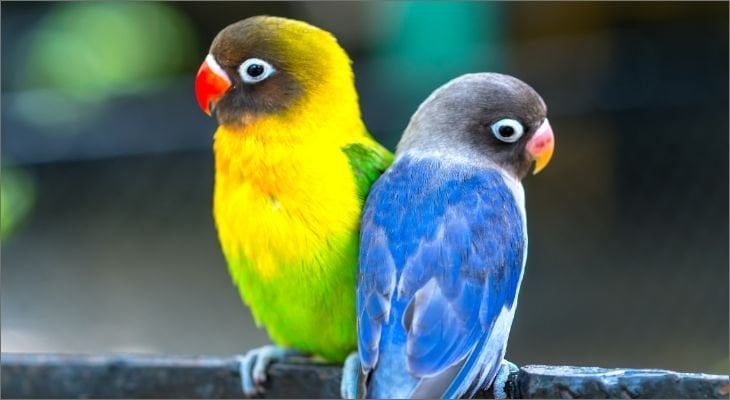 If you're thinking of adding a feathered friend to your family, you might be surprised at what it takes to care of this type of pet. While parrots are highly intelligent and fun pets, there are a few aspects that make them more difficult to care for than a cat or dog. Here's what you need to know when choosing a pet parrot.
Do Parrots Make Good Pets?
Parrots are very smart and love interacting with their owners. For that reason, parrots make very good pets for the right owner. However, you'll want to make sure that you're ready for the commitment that comes with adding a bird to your household.
While they don't need too much care, parrots need daily interaction and activity to thrive. They also have long lifespans, with some birds remaining healthy for up to forty years. If you don't have a lot of time in your schedule or can't anticipate caring for one for decades, then it might not be a good idea to make this type of commitment.
On the bright side, there are many benefits to owning a parrot. They don't require any specialized grooming and are very inexpensive to feed. They're extremely smart and easy to train, while also being very social and loving. For those reasons alone, it is easy to see why parrots make such good pets.
Best Types of Parrots for Beginners
When most people think of parrots, they think of the majestic Macaws they see at the zoo. Truth be told, larger parrots like these colorful birds aren't usually the best option for beginners. Rather, smaller varieties like the Senegalese parrot are easier to care for and still highly intelligent. And Cockatoos are very social, love to cuddle, and highly curious. Meanwhile, African Greys and Budgies are excellent at learning how to speak and do tricks.
General Parrot Care Information
Before bringing home your new parrot, you'll want to make a few accommodations. Purchase a cage that is big enough for the particular type of bird you're adding to your home. Get plenty of toys and chewable treats, which are necessary for proper beak care and mental stimulation. And, make sure to get rid of Teflon coated cookware in your home, which can cause health issues in many pet birds.
If you're bringing a new feathered friend into your home, be sure that it has everything necessary for a healthy life as a member of your family.